Located in Montreal, at the corner of Jarry and Iberville streets, TOHU was founded by Cirque du Soleil, the National Circus School and En Piste. TOHU is one of the world's largest circus arts training, creation, production and distribution hubs. Several circus shows are presented, in addition to exhibitions and events of all kinds.
Humans
By : Circa
November 5 to 10 novembre 2019
MOVING FOR BODY AND SPIRIT ALIKE
The stage of this show created by Yaron Lifschitz is stripped bare to expose the vulnerability of a team of highly skilled acrobats. With incredible strength and integrity, they connect each moment seamlessly with the next in a thrilling and heartstopping performance. The Australian troupe Circa takes us on a stirring journey of what it means to be human.
Blizzard
by FLIP Fabrique
December 17, 2019 to January 5, 2020
A MADLY IN LOVE SNOWSTORM
Blizzard, the newest FLIP Fabrique creation (Attrape-moi and Transit), is a guaranteed moment of pure wonder for young and old alike. In a soft winter-like atmosphere, the Québec-city-based company brings us into a sublime journey that's sure to impress. Like children in a snow storm, the audience will rediscover the joy and excitement that come with those magical moments where play is king. Blizzard won't blindside spectators, but rather reveal all the beauty that makes winter. This storm turns sky and ground into a white blur, featuring acrobats and jugglers playing in snow and showing off their skills. It proves once again, through numerous feats, that they're at the top of their game. The show's exceptional visual poetry will warm your heart and even make cold haters forget the torments of winter!
Halka
By : Groupe acrobatique de Tanger
January 29 to February 9, 2020
ONCE UPON A TIME IN MOROCCO…
Groupe acrobatique de Tanger is deeply inspired by the age-old tradition. They take you on magical journey to the sunset country with their collective creation Halka. You'll be immersed in the atmosphere and warm Moroccan colours with acrobatic feats of the 14 artists who execute distinctive Moroccan acrobatics and human pyramids, as well as e chanting songs and percussion sounds played by musicians. Let yourself be amazed by the overflowing energy of their multiple bodies, acrobatic and resonant, transcending geographical and cultural borders.
Coups de Coeur
By TOHU
February 18 to 29, 2020
ANYTHING CAN BE ACCOMPLISHED
This unmissable event for all circus aficionados is in its 5th year. It features a selection of the most talented artists from around the world. It's a true celebration of the circus in all its forms. Each performance is both playful and highly emotional, and hosted by a colourful master of ceremonies. It emphasizes excellence, diversity and creativity. Carefully chosen acts are performed in their original format, following each other to make a fabulous portrait of contemporary circus. Incredible discoveries await, with impressive artists of diverse backgrounds.
Tournoi de L'Impro Cirque
by : Les Improduits
Dates : March 12 to 14, 2020
A HIGH-VOLTAGE CIRCUS RING.
The Impro Cirque tournament is 16 circus artists from here and abroad, along with 4 seasoned actors, who face off as teams, like an improv league—with wacky themes, a specific number of players and various categories. The 6th edition of this unusual tournament is an exceptional opportunity to witness their creativity and unparalleled skills in never before seen acts. Under the watchful eye of the referee, the performances will mix together circus, music, sports, dance and theatre. The outcome of the competition is truly in the audience's hands: which team will win the tournament? Great circus and improv moments await!
Esencial
BY : Vaivén Circo
Dates : March 21 and 22, 2020
GO AROUND THE RAINBOW
Five characters who play and dream, and bring us along in their adventures across unexplored corners, where the best decision will ultimately be the simplest way. The spectacular scenography of the new Vaivén Circo show is inspired by Waldorf's "rainbow", a toy comprised of pillars and arches. The public witnesses an architecture that is evolving and able to reinvent itself, in the same way human beings seek progress. The scenography is poetic, creating a magical atmosphere, working with balance and subtilties that can make harmony turn into chaos in an instant.
Glob
By : Les Foutoukours
Dates: April 8 to 13, 2020
A FUNNY AND ENDEARING DUO
In Glob, two sweet, intriguing characters seem to be waiting for something. But what? They perform flips and comedic gestures, evolving within an enchanting and visual universe, bathed in soft lighting. Les Foutoukours have come up with a lovely tribute to slowness, inspired by the confines of silent movies that require more physical acting and clarity of motion. They mix clown act, acrobatics and theatre in a family-oriented show that goes right to the heart. On Easter weekend, enjoy a magical surprising moment by the inseparable and endearing duo. This serene and human piece will bring a smile to your face and twinkles to your children's eyes.
Hotel Paradiso
By: Familie Flöz
April 28 to May 3, 2020
A DRAMATIC TWIST THAT LEAVES YOU SPEECHLESS
What if you couldn't smile, laugh, frown, or talk, and you had to communicate only with your body? Meet the virtuosic physical comedians of Familie Flöz, Germany's favorite mask theatre troupe, who bring one hilarious character to life after another using only their body language. In the vein of Charlie Chaplin and Buster Keaton, Familie Flöz' actors bring us into the topsy-turvy universe of the Hotel Paradiso. Strange things happen at this former ski resort when a body is discovered... Clue meets Fawlty Towers with a harmless dose of the Shining in this outlandishly hilarious and macabre alpine tale.
Duration : 80 minutes, no intermission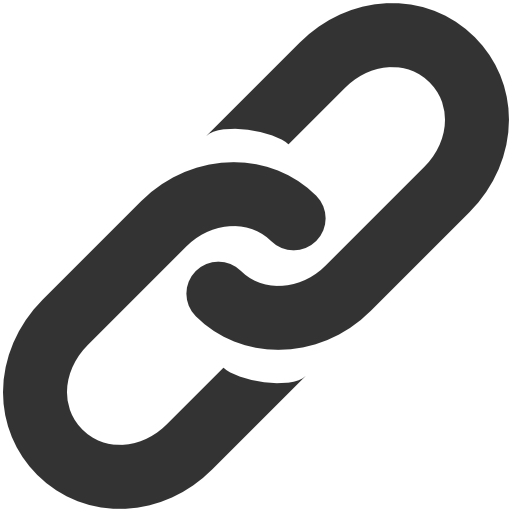 Web Site