Montreal's Best Summer Festivals
Montreal festivals attract millions of tourists each year. From jazz, to circus acts, and everything in between, festivals make Montreal one of the best places to visit this summer. Here are the city's must-see summer festivals:
1. Experience Les FrancoFolies de Montreal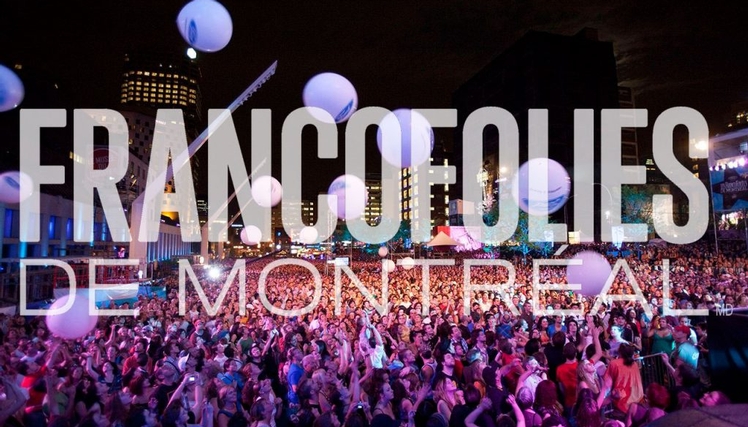 Celebrate Quebec talent this summer at the 30th anniversary of Les Francofolies de Montreal. Sit back, relax, and enjoy the show of artists like FouKi, Isabelle Boulay, Voyou, Michel Rivard etc. and more than 50 shows in seven different venues. Stand among glass edifices, tall glowing towers, granite paths, and art exhibits as you rock out to some of Quebec's favourite francophone musicians. Not only is the venue beautiful, the music is second to none. Les Francos de Montréal has been the true reflection of a thriving French-speaking music world! Nearly 70 indoor shows and 180 free outdoor concerts attest to the effervescent quality, diversity and energy of a music-rich, fun-filled program! Let's tell it like it is: Montreal is the place to let loose!
2. Grand Prix of Montreal 2023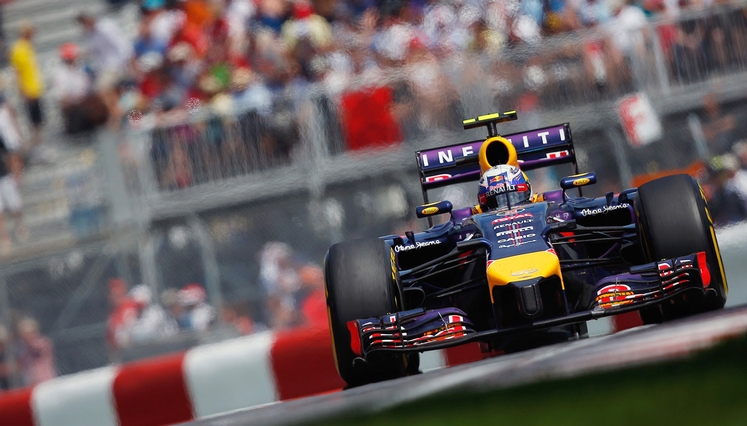 The pinnacle of automotive racing, the Grand Prix du Canada is one of the most spectacular international events in the world. Each summer, Montreal explodes with excitement as locals and visitors from across the globe head to Parc Jean Drapeau to watch the best drivers in the world race Canada's F1 circuit. At speeds upwards of 300 kilometres per hour, drivers complete 70 laps around the track and a distance of more than 305 kilometres. With hundreds of thousands of eager visitors, hotels fill up fast.
3. Enjoy a relaxing show at Montreal's Folk Fest on the Lachine Canal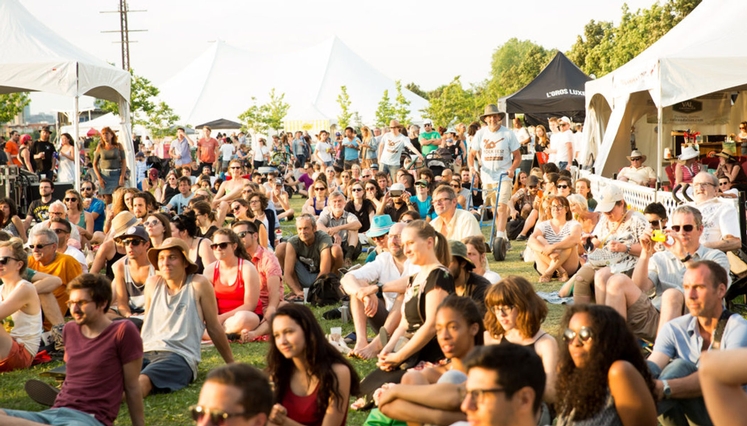 Perfect for families, the Montreal Folk Fest on the Canal features bluegrass music and folk, with artists like Donovan Woods, Sarah Harmer, Ian Kelly, Birds of Chicago, and Beyond the Pale. But music isn't the only thing you'll find—discover aspiring dancers and storytellers at the Lhasa de Sela Youth Stage. All you need to enjoy this laidback music festival is a sunhat and an old blanket. Check out the Montrea'ls Folk Fest on the Canal lineup and enjoy one of Canada's best outdoor concerts.!
5. Check out Montreal's Hottest International Jazz Festival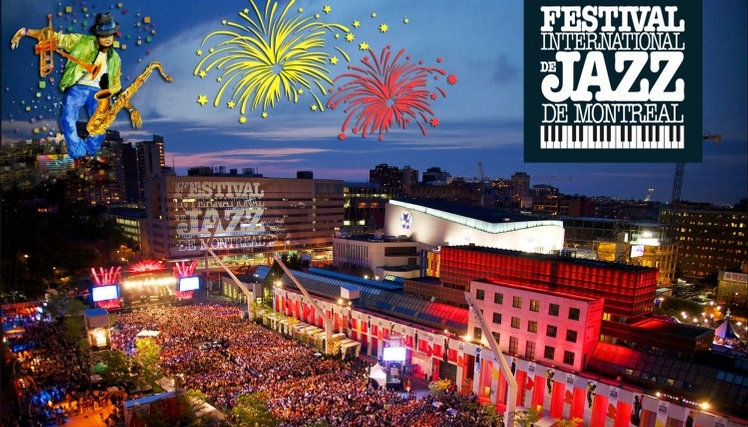 Montreal's Jazz Fest is always one of the biggest hits of the summer. Held at Place des Arts in the heart of downtown Montreal, the festival showcases some of the best live jazz music in the world, featuring artists like Bonobo, St. Germain, Ben Harper, Max Richter, and Seal. With more than 150 concert halls, including multiple live outdoor stages, we guarantee you'll find an artist who suits your musical style—whether it involves a trumpet, piano, drums, or all three. Montreal's Jazz Festival is a must this summer!
6. Montreal's Circus Festival Complètement Cirque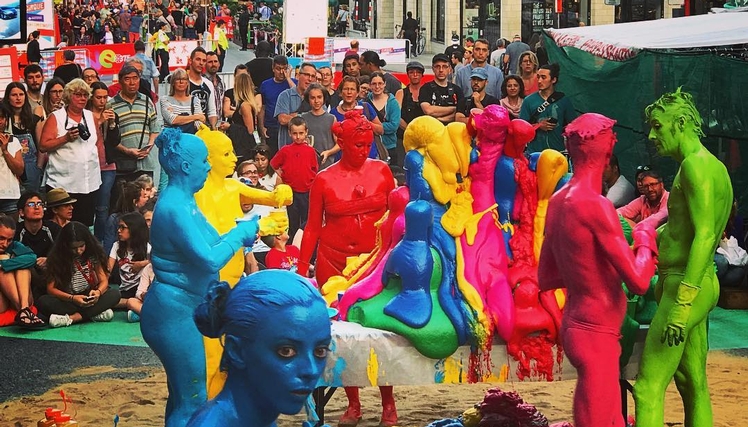 Montreal's sidewalks, parks, streets, and venues become the stage for acrobats from Montreal's Circus Festival "Complètement Cirque" . Watch in amazement as over 200 professional acrobats showcase high-flying performances and balancing acts in some of Montreal's most beautiful neighbourhoods. Mesmerizing indoor shows, like Sisters and Scotch & Soda, will be showcased at Théâtre Outremont and Théâtre St. Denis.
7. International Fireworks Festival?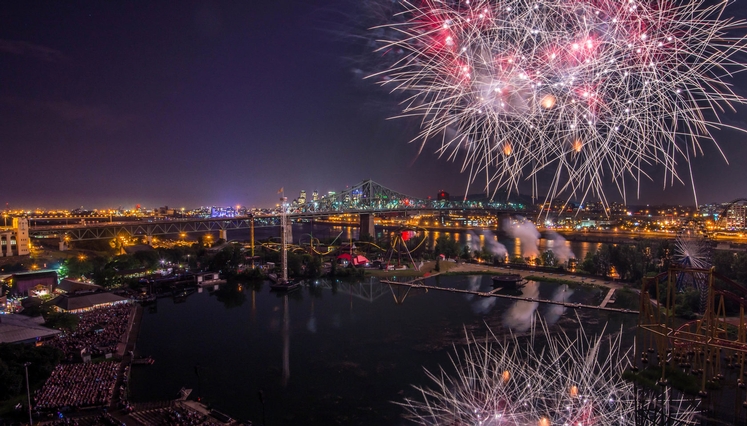 Whether you watch from Montreal's Parc Jean-Drapeau, the Old Port, or Quebec City, L'international des Feux Loto-Quebec (International Fireworks Festival) event will light up the night sky like you've never seen before. Watch as countries from across the world show off breathtaking pyromusical performances to compete for the grand prize. From performances inspired by mythology, to others exploring the world of dance, this show is a must-see. Visit Quebec Attractions and check out the promotion of the Feux Loto-Quebec. Don't miss out on the best fireworks show of the year!
8. Immerse yourself in music genres at the Festival International Nuits D'Afrique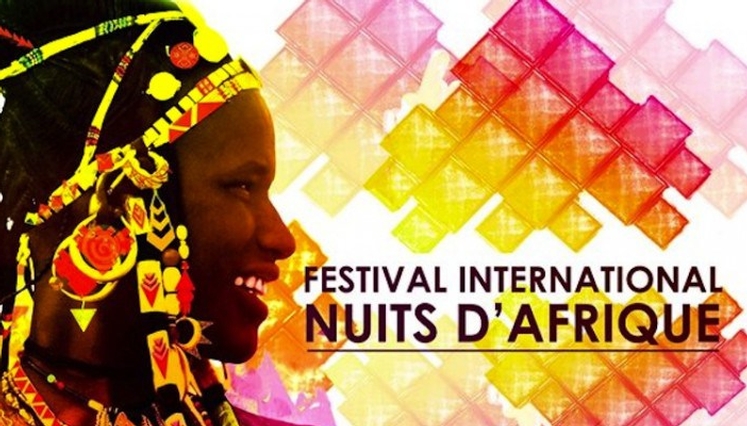 The Festival International Nuits D'Afrique enchants more than 500,000 visitors each year with its broad range of artists and music from Africa, Latin America, and the Caribbean. Experience everything from AFRO pop urban, to a mix of psycho-tropical champeta and traditional Columbian cumbia. Discover the catchy beat of Afrodisco, and rock back and forth to the swing of electric blues. This Festival International Nuits D'Afrique will take your ears and soul on an unforgettable journey.
9. Montreal's Just for Laughs Comedy Festival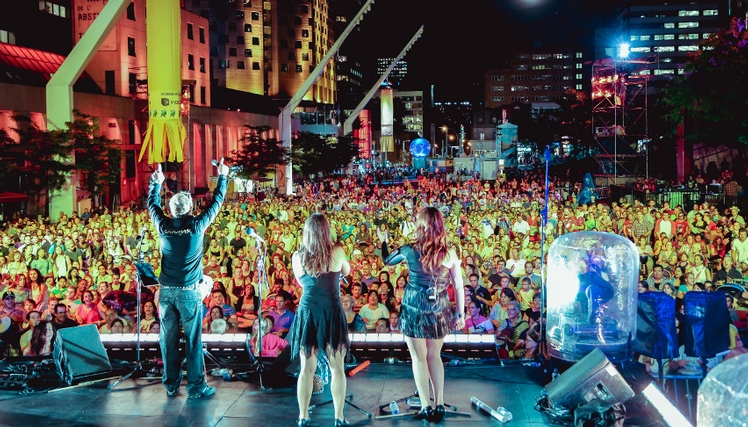 This year's Just for Laughs Comedy Festival has a packed lineup, featuring comedians like Kevin Hart, Trevor Noah, Tiffany Hadish, Jo Koy, and Jimmy Carr. One of the world's most prestigious comedy events, Just for Laughs Comedy Festival draws in nearly two million visitors each summer, featuring both famous performers and up-and-coming talent. This festival has been making people smile since the 1980s.
12. Experience the newest indie music at Osheaga Music and Arts Festival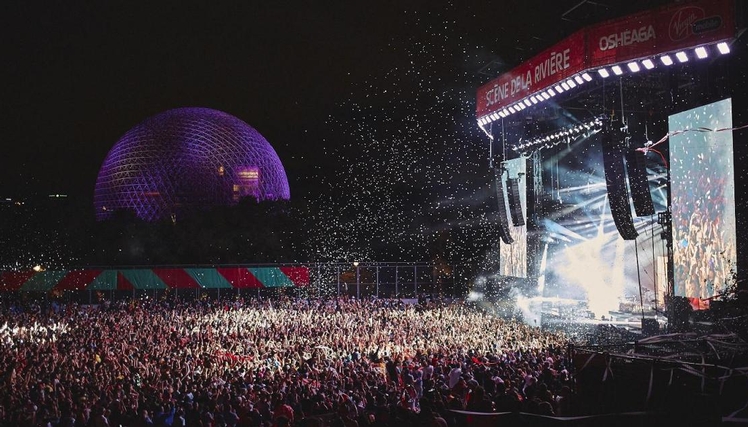 Osheaga is perhaps one of Canada's most recognized summer music festivals. Hosted on beautiful Île Sainte-Hélène in Parc Jean-Drapeau, the Osheaga Music and Arts Festival features rhythmic beats from some of today's most recognized indie music stars, like Lykke Li, Odesza, Travis Scott, James Blake, and the Arctic Monkeys. Osheaga is a non-camping event, and only a stone's throw from the heart of the city. After rocking out to headliners like Sylvan Esso and Alex Cameron, visit some of Montreal's top attractions like the Ferris wheel at the Old Port, or stroll the street of the Old Montreal.
13. Join the biggest dance party of the year at ÎleSoniq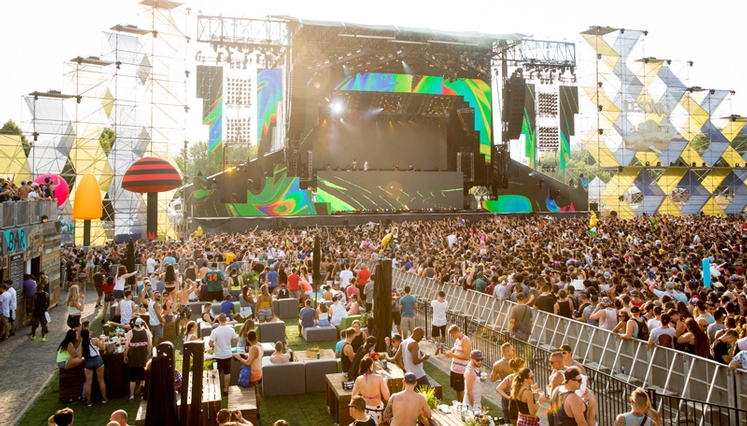 For those who love dancing in front of other people, we recommend you acquire yourself a ticket to this festival—ASAP. With headliners like The Chainsmokers, DJ Snake, DIPLO, and tchami, gourmet food trucks, and some of the most unique and avant-garde art in the city, ÎleSoniq is paradise to EDM fans in Montreal. It's the perfect place to be if you want to enjoy some electronica, dance and hip hop with some of the best artists around. Get lost in crowds and color, but hey that's what this event is all about: frolic and fun as you wish.
Share :