Centre Castor Valcartier
Quebec City - Old Quebec City , The Jacques-Cartier
NATURAL EMOTIONS! 20 minutes from Quebec.
Open all year, located at the base of Mont Brillant on the Valcartier military base, Castor Center is
OPEN TO EVERYONE.
Several activities and facilities are available to enhance your stay or practice your favorite sport in harmony with nature!
4 SEASONS ACTIVITIES
Yurts Village
Ten luxury yurts are available for rent at Centre Castor, a unique way to discover the many outdoor activities on site or simply unwind with family and friends. You will be in nature with all comfort, in a cozy, modern and intimate setting. You also have a children's park with slide and swing as well as a central area.
All our yurts include:
• Refrigerator with freezer;
• Private incinerating toilet;
• Kitchen equipment and complete crockery;
• Couch;
• Double or queen bed, hotel quality;
• TV with integrated DVD player (no TV channel);
• AM/FM mini-radio;
• Baggage rack;
• Kitchen linen;
• Household products;
And more…
Not included:
• Drinking water
• Pillows and sheets
Water will be on sale at the reception. Bedding sheets are available for rental. Food packages (breakfast, fondue dinner) are available for pre-order with your reservation. In addition, a restaurant and convenience store service is offered on site during certain hours. Please check the schedule.
Restaurant-bar
The Centre Castor's restaurant seats up to 180 people. Its large dining room, enhanced by a fireplace, charms with its warm and contemporary decor combining wood and stone. Large bay windows offer stunning views of the golf course. A huge covered terrace is adjacent. In addition, the dining room is available for rent. It is a place of choice for all kinds of occasions such as conference, business meeting, social activity, party, brunch, wedding and golf tournament. Centre Castor is a member of Zero Tolerance.
Hill Fitness Trail
Four exercise stations are installed in the mountain of Centre Castor through a rise of 1.37-km: chin-up bars, curved balance beams, horizontal ladders and sit-up benches.
WINTER ACTIVITIES
Cross-country Skiing
For nature lovers, the Centre Castor offers a network of cross-country ski trails in a rural setting. The 95 km of trails are groomed daily and patrolled. The trails are mechanically groomed and double-tracked. Ski skating and cross-country ski are possible their entire length. Our site is a delight to both expert skiers and families looking to spend a full day on the trails.
• 95 km of trails
• Patrollers
• Diagonal stride and ski skate possible throughout the network of trails
• Modern Waxing room
• Mini ski shop
• Cross-country ski instructor available by appointment
Slopes
Come and slide on the slopes of mount Brillant. We will provide you with inner tubes. There is no lift.
Snowshoeing
Come and discover the pleasures of walking in winter, alone or as a family. You can take one of the trails in the forest or climb mount Brillant.
• Purple trail 5.6 km – Easy
• Red trail 6.2 km – Easy
• Blue trail 4.8 km – Expert • Skiing cabin
Fatbike
Discover our new training activity! A 10.2-km trail designed specifically for fatbikes.
Backcountry Skiing FQME
This activity is offered to civilian customers of Centre Castor thanks to an agreement signed between the Fédération québécoise de la montagne et de l'escalade (FQME) and the Department of National Defence. Participants must subscribe an annual or daily membership to the FQME. The annual subscription gives access to the various affiliated sites. Both options include accident and disability insurance. However, participants are completely independent with regard to their safety and their possible evacuation in the event of an accident. To join the FQME, visit the website fqme.qc.ca
Daily access: available
Equipment Rental
Did you know that Centre Castor rents equipment for the practice of your favorite outdoor activities?
To learn about the prices, the promotions and any other information, visit www. centrecastor.com
Cross-Country Skiing
Includes a complete cross-country ski equipment plus a one-day trail pass.
• Classic
• Skate
Fatbike
Rental includes access to trails. Reservation by telephone is mandatory.
Day or half-day rates available.
Other Equipment
• Tubes for snow tubing: free
• Snowshoes
FACILITIES
Main chalet
• Meeting room for 12 people
• Elevator
• Wifi
• Dining room and terraces
• Reception in summer season
• Administration
• Outdoor shop (basic specialized items)
• Changing rooms with showers
• Restaurant / bar
• Storage room for your sports equipment
Outdoor equipment store
• Modern waxing room for cross-country skiing
• Open changing room area
• Multifunctional room
• Infirmary
• Loan and rental equipment
• Reception in winter season
• Access to trails
Others facilities
• Outdoor entertainment and wedding area
• Le p'ti Castor snack bar
• Garage
• Myriam-Bédard Biathlon Center
• Rescue cabin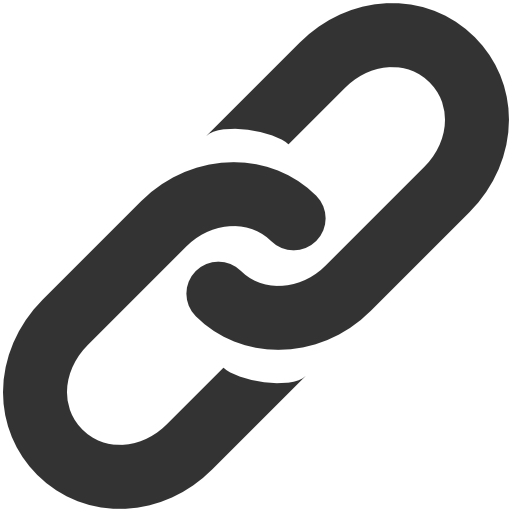 Web Site